WhatsApp Beta for Android Features New Message Reactions
11/04/2022

Frederick Clark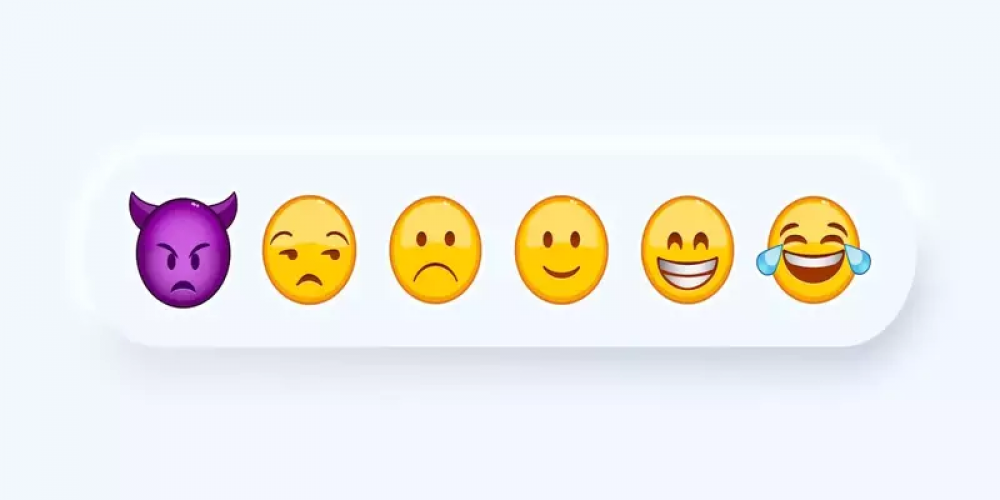 Emoji reactions on WhatsApp are great, but for obvious reasons they cannot cover the entire array of feelings to express. Meta realizes it well, though. According to what could be dug from the recent WhatsApp Beta for Android, new reactions are on their way.
Previously, we only could choose from six emoji reactions on WhatsApp. It's too few, especially when you remember that Messenger has seven, and Telegram boasts 15 (in its mobile version only, but nevertheless). Now, WhatsApp replies with introducing new emoji. What will they be?
This answer so far remains unanswered. Though the beta version where this prospect was found was carefully as usual analyzed by specialists from WABetaInfo, they found the emoji themselves absent from the currently available versions. They are on their way, though, and it's indicated by the "+" icon after the row of the six emoji available now. Probably users will have to tap the plus to access more reactions.
Can we guess which ones are to be added? For suggestions, you can look at the aforementioned Telegram and the emoji it chose as responses. Some of them look ambiguous but widely used both in private and public communication. These are first of all negative reactions which may be appropriate for Telegram (which still retain its image of an indie messenger), but Meta may be too cautious to implement a poo or a vomit reaction.
The emoji reactions become more and more of a thing nowadays. They have even made their way to Google Workspace where they can enhance the in-team communication. No wonder WhatsApp embraces the trend too and plans to create an even better experience for its users.
What new emoji would you like to see as reactions on WhatsApp? Do you frequently use reactions instead of text replies? Let us know what you think about it in the comments!