Unveiling UFC 5: Exciting New Features Revealed ahead of Highly Anticipated Launch
09/10/2023

Delilah Turner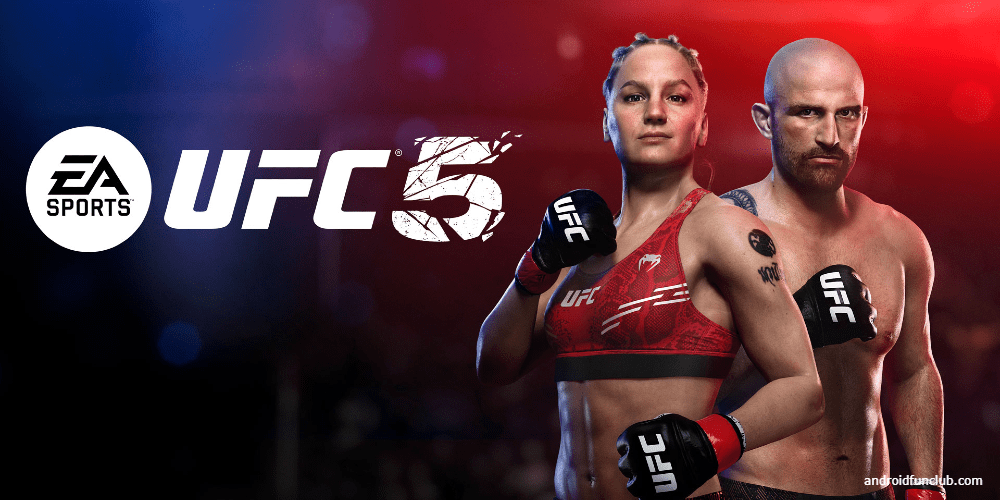 EA Sports has whetted the appetites of fans with teasers of the UFC 5 game on social media since July. Now, with just weeks before its official release, details about the game's launch date and new innovations have surfaced.
For ardent fans of the UFC franchise, the transition from UFC 4 to UFC 5 has been eagerly anticipated. Considering UFC 4 was available for PlayStation 4 and Xbox One three years ago, the end of its roadmap is understandably getting closer. Therefore, the forthcoming edition of the series is highly anticipated.
Going by EA Sports' consistent social media trail and the confirmations we have on record, UFC 5 is one game to watch out for.
When will UFC 5 hit the shelves?
On September 7, EA officially confirmed that UFC 5 will be launched on October 27, 2023.
This revelation followed a teaser posted by the EA Sports UFC team in July, announcing a complete unveil scheduled for September 2023.
Who are the faces of UFC 5?
EA Sports unveiled the cover athletes for UFC 5 on September 5. The standard edition features Valentina Shevchenko and Alexander Volkanovski, whereas Isreal Adesanya is the poster face for the deluxe edition.
In contrast, UFC 4, released in 2020, had Jorge Masvidal and Isreal Adesanya as its cover athletes. This makes it the second consecutive release where Adesanya clinches a spot on the cover.
Also, pre-orders of the Deluxe Edition qualify the buyer for three unique in-game fighters: Fedor Emelianenko, Muhammad Ali, and Mike Tyson.
What's new with UFC 5?
Among the many outstanding features of UFC 5 is a groundbreaking damage system aimed at mimicking real-life UFC fight effects like cuts and bruises.
Another spectacular addition to this version is Seamless Submissions, which offers a fluid, authentic ground game by eliminating mini-games from submissions, a change that EA believes fans will appreciate.
UFC 5 is also set to introduce hundreds of new animations, doctor stoppages, a revamped control system, improved character models, and migration to the Frostbite engine.
Moreover, the new game will sport cinematic K.O. replays, camera perspectives, and Alter Ego attires that are game-action-unlockable, all contributing to a visually superior experience compared to its predecessor. EA provided a comprehensive illustration of these updates on October 6.
Finally, the commentary team will be headlined by Jon Anik and Daniel Cormier, with the notable absence of broadcast associate Joe Rogan.