Fortnite Launches Chapter 4: Season 2 with Futuristic Twist
10/03/2023

Frederick Clark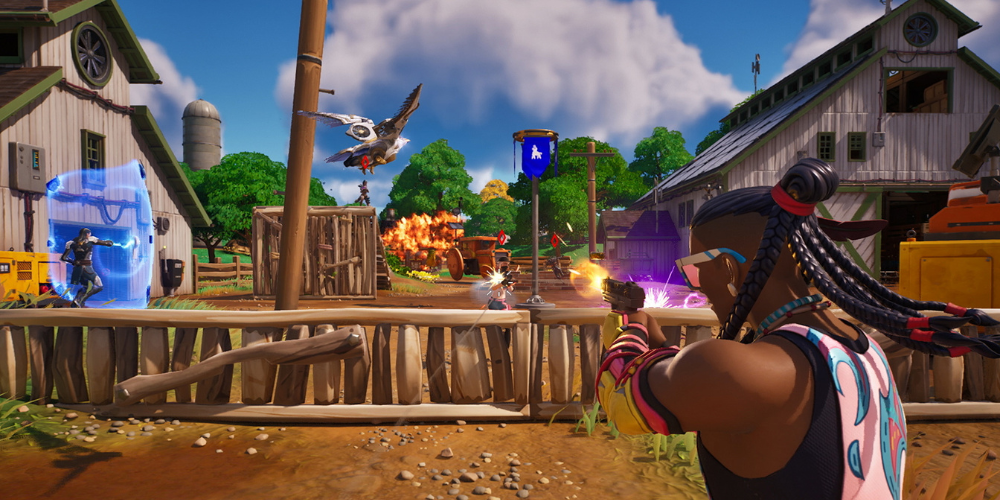 Fortnite has just kicked off its first season of Chapter 4 with ancient characters like The Ageless and Geralt of Rivia. Now, the battle royale is making a futuristic leap with Chapter 4: Season 2. This latest season is set to bring a whole lot of excitement to the gaming world with its new map, weapons, and characters.
The new season of Fortnite has been carefully crafted to create a unique experience for the players. It features a long-awaited new map, which is set in a futuristic cityscape with a variety of new locations and points of interest. The new map also comes with several new weapons to give players an edge in battle. Along with the new weapons, players can also look forward to a variety of new characters, each with their own unique abilities and skills.
The new season of Fortnite also comes with a variety of themed challenges and tasks for players to complete. These challenges will reward players with experience points and cosmetic rewards. The challenges will also take players through a variety of locations, from the cityscapes to the countryside, giving them a chance to explore the new map and discover all its secrets.
In addition to the challenges, the new season of Fortnite also brings with it a brand new Battle Pass. The Battle Pass will give players access to a variety of new rewards, including emotes, outfits, and more. The Battle Pass also comes with its own set of exclusive challenges, giving players a chance to unlock even more rewards.
Fortnite has certainly outdone itself with the launch of the new season of Chapter 4. With its new map, weapons, characters, and challenges, there's something for everyone in this latest season. So, what are you waiting for? Join the battle and see what Fortnite has in store for you in Chapter 4: Season 2!
If you've already experienced the new season of Fortnite, leave us a comment and let us know what you think!