The Unstoppable Rise of Most Popular Games Right Now: A Closer Look
13/09/2023

Frederick Clark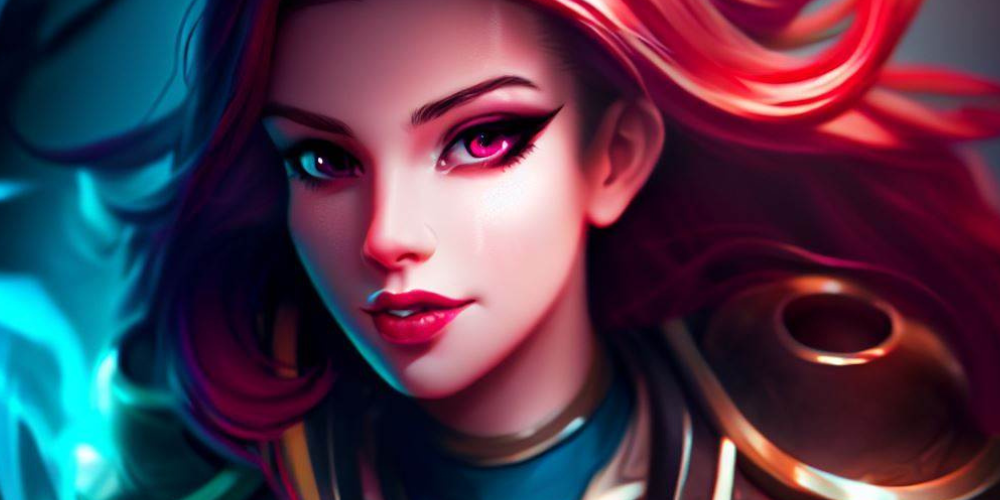 There are many most popular games right now that offer thrilling digital exploits, attracting a global audience of millions. They cater to all types of gamers; those already deep in gaming looking for a new test, or rookies ready to dive into this virtual world.
You can find top 10 games in the world that range from intense combat situations drenched in adrenaline to tranquil creative platforms that offer relaxation. They all carry one common thread - they are pillars of virtual amusement, the zenith of what interactive gaming can offer.
Among them are epic open-world adventures, intricate strategy games, pulse-pounding action shooters, and thought-provoking puzzle titles. Plus, immersive role-playing games draw you into richly detailed fantasy realms.
PUBG: Battlegrounds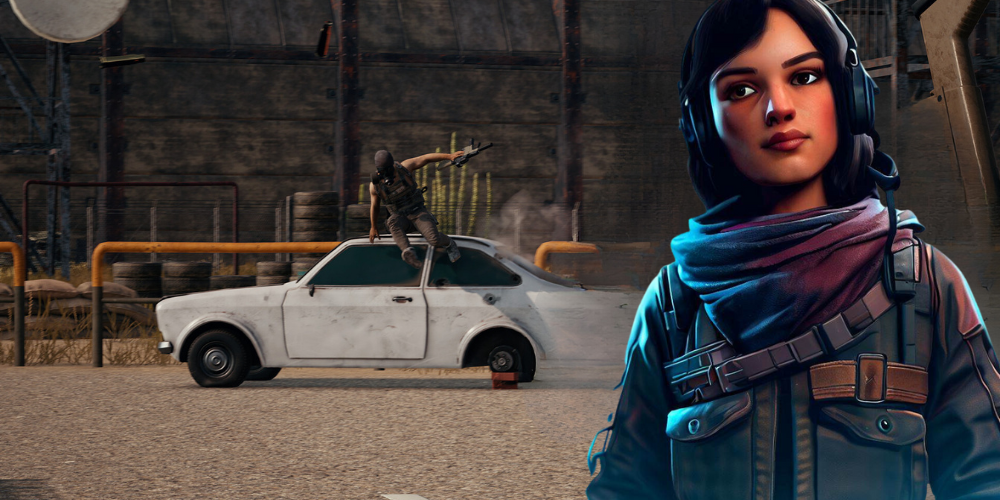 System requirements for one of the best online games:
64-bit processor and operating system.
OS: 64-bit Windows 10.
Processor: Intel Core i5-4430 / AMD FX-6300.
Memory: 8 GB RAM.
Graphics: NVIDIA GeForce GTX 960 2GB / AMD Radeon R7 370 2GB.
DirectX: Version 11.
Network: Broadband Internet connection.
Storage: 40 GB available space.
PUBG: Battlegrounds, previously known as PlayerUnknown's Battlegrounds, has left an indelible mark in the landscape of online multiplayer games. Developed by PUBG Studios and published by Krafton, this play is nestled at the top of the roster of the most popular games globally.
The play is the creative output of Brendan "PlayerUnknown" Greene, who based it on his previous mods for other games, coupled with influences from the Japanese film "Battle Royale" (2000). The outcome is an enhanced standalone game that serves as the first title in the PUBG Universe series.
In this play, up to 100 players battle on an island fraught with weapons and vehicles, aiming to survive till the end. It's a player-versus-player shooter game with the option of solo, duo, or team play. As the match progresses, the playable area shrinks to increase pressure on the surviving players. Given the intensity and combative nature of the gameplay, it's no surprise that PUBG: Battlegrounds is considered one of the top games of its genre.
Interesting Facts about PUBG: Battlegrounds
Record-Breaking: Not many games can tout having had over 3 million people playing at the same time, but PUBG can. It set the record for the most concurrent players on Steam in 2018.
Inspiration: The game's concept is largely based on the 2000 Japanese film "Battle Royale," where a class of students is forced to fight to the death on an island.
Global Appeal: The play has been localized into more than 60 languages and released in over 110 countries - clearly illustrating its international reach and mass appeal.
Multiple Platforms: Apart from PC, PUBG is accessible on Xbox, PlayStation, and even mobile platforms (iOS & Android), greatly contributing to its widespread popularity and accessibility.
Minecraft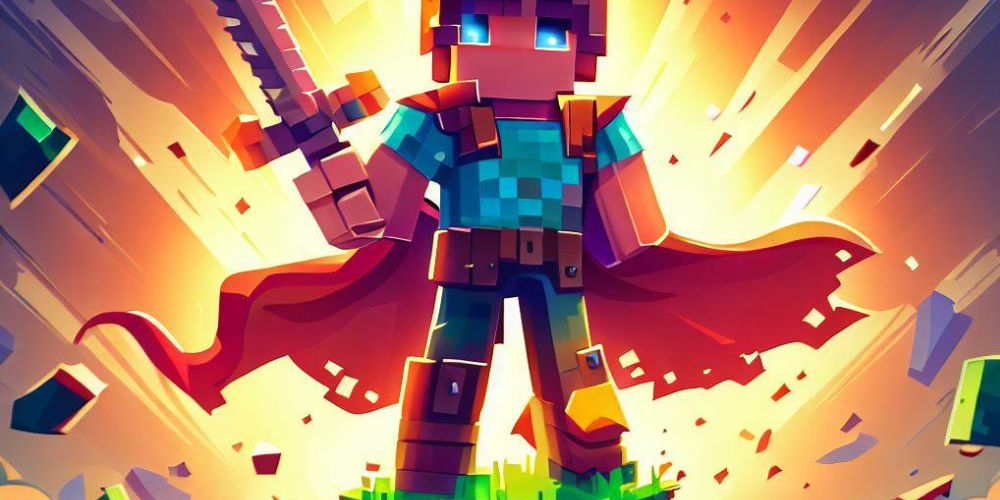 System requirements for a top game of all time:
CPU: Intel Core i5 4690 | AMD A10 7800 or equivalent.
RAM: 8 GB.
HDD: 4 GB (SSD recommended) available space.
GPU: NVIDIA GeForce 700 Series | AMD Radeon Rx 200 Series.
OS: 64-bit Windows 10.
Screen Resolution: 1024 x 768 or better.
Minecraft, developed by Mojang Studios and introduced by Markus "Notch" Persson in 2009, quickly cemented its place among the best online games. Made in the Java programming language, it wasn't fully released until November 2011, after which Notch stepped down, and Jens "Jeb" Bergensten took over the development reins.
In Minecraft, gamers explore a blocky, procedurally-generated 3D world with infinite terrain. They may discover and extract craft tools, raw materials, and items, interact with wildlife, and build structures or earthworks. Players can fight computer-controlled "mobs," as well as cooperate with or compete against other gamers in the same world.
Interesting Facts about Minecraft, Top-Game
Record Holder: Over 238 million copies sold and nearly 140 million monthly active players as of 2023.
Educational Tool: Minecraft's 'Education Edition' is used in schools worldwide as a teaching tool for various subjects ranging from history and art to mathematics and physics.
Boosting Ingenuity: The game is admired for its ability to foster creative thinking, solutions finding, and collaboration due to its build-making feature.
Omnipresent Gaming Platform: Minecraft can be played on practically all platforms- encompassing consoles, personal computers, right down to mobile devices. This grants it nearly universal accessibility.
Fortnite Battle Royale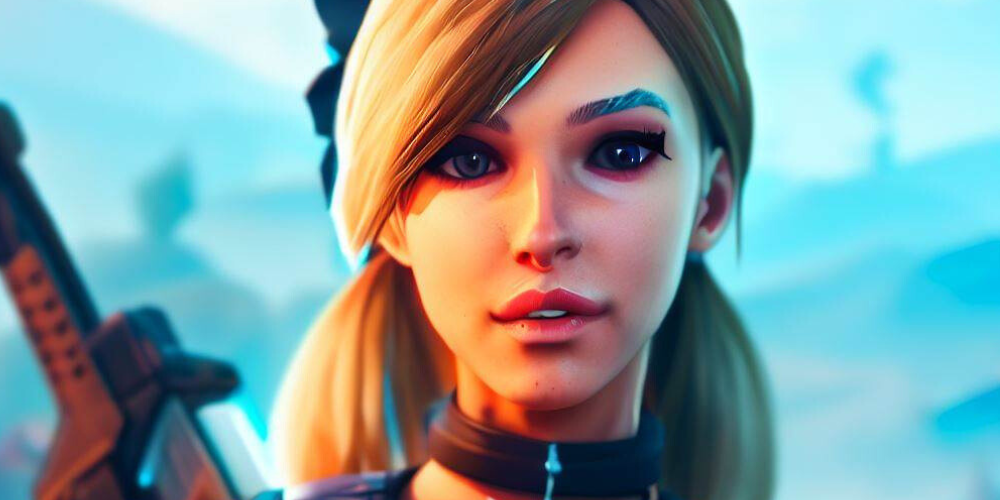 System requirements for the most popular video game:
OS: Windows 7/8/10 64-bit or Mac OSX Sierra.
Processor: Core i5 2.8 GHz.
Memory: 8 GB RAM.
Video Card: Nvidia GTX 660 or AMD Radeon HD 7870 equivalent DX11 GPU.
Video Memory: 2 GB VRAM.
Space: 20 GB available storage.
Fortnite Battle Royale, one of the most popular games of the world, was developed by Epic Games. Its popularity started escalating since its release in 2017, making it loved globally among players of diverse ages.
The crux of Fortnite Battle Royale lies in its intense PvP warfare involving up to 100 players. Gamers can choose to play singularly, in pair, or be part of a team. The game stands out with its well-structured system of looting, constructing, and engaging in fierce combat.
A unique feature of Fortnite Battle Royale is its building capabilities. Players can extract resources from their surroundings to create fortifications for offense or defense.
Interesting Facts about One of the Coolest Games to Play
Cross-Platform: It offers cross-platform gameplay. Players can play together on PC, console, and mobile.
Cultural Phenomenon: It has inspired dances, merchandise, and even massive live concerts with popular artists like Marshmello and Travis Scott.
Constantly Evolving: The play world is constantly changing with monthly updates, seasonal events, and new additions.
Massive Player Base: Fortnite has over 350 million registered players worldwide, which is more than the entire population of the United States!
HearthStone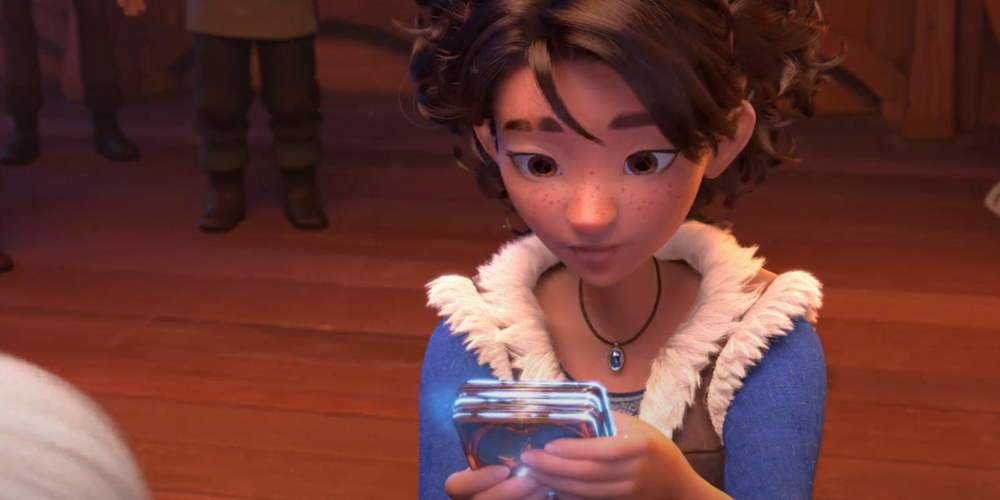 System requirements for one of the best of free online games:
Operating System: Windows® 7 / Windows® 8 / Windows® 10.
Processor: Intel® Pentium® D or AMD® Athlon™ 64 X2.
Video: NVIDIA® GeForce® 8600 GT or ATI™ Radeon™ HD 2600XT or better.
Memory: 3 GB RAM (4 GB is recommended).
Storage: 3 GB available HD space.
Internet: Broadband Internet connection.
Developed and published by Blizzard Entertainment in 2014, HearthStone is a turn-based card game that's become one of the most popular games. Set in the magical world of Warcraft, HearthStone allows players to engage in exciting card battles in multiple game modes.
Players build their deck of 30 cards from a collection and select a hero that has a unique power. With each hero belonging to a specific class, the gameplay dynamics change, making HearthStone a strategic and thought-provoking game. Battles take place between two players, and the goal is to reduce the opponent's hero to zero health using a combination of minions, spells, and hero powers.
This one of the best free online gaming has a free-to-play model with in-game purchases, mainly for expanding the collection of cards. With regular updates, expansions, and balance changes, HearthStone stays fresh and engaging for its massive player base.
Interesting Facts about HearthStone
Record-Breaking: HearthStone boasts over 100 million registered players, showcasing the game's vast appeal and popularity.
E-Sports Dominance: The play has a prominent place in the eSports scene, with numerous professional tournaments boasting high-value prizes.
Expanding Universe: It consistently adds new expansions (miniature sets of cards) to the game, each adding a fresh set of tactical possibilities and keeping the play vibrant and alive.
Accessibility: HearthStone is not limited to PC; it can be enjoyed on mobile devices, too, widening its reach to gamers worldwide.
League of Legends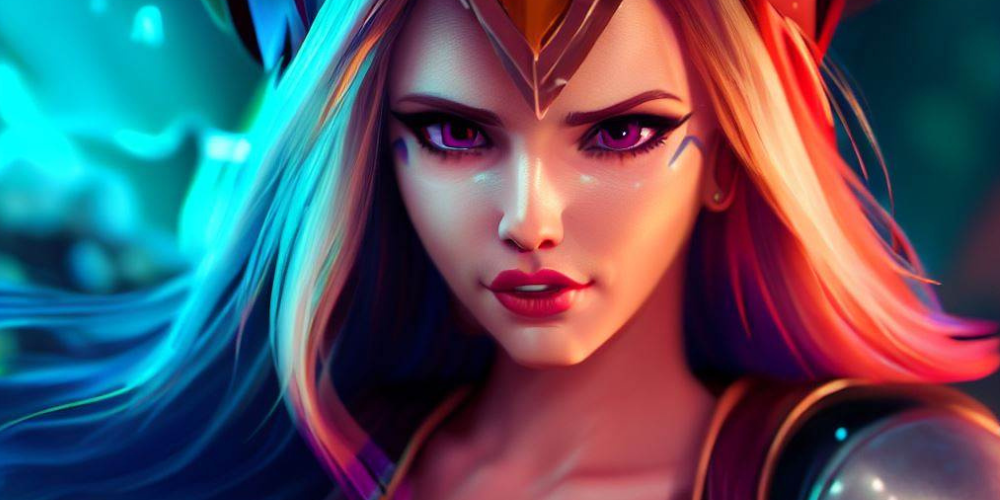 System requirements for one of the most popular video games:
Operating System: Windows 7, 8, or Windows 10.
Processor: 2 GHz processor (supporting SSE2 instruction set or higher).
RAM: 1 GB (2 GB for Windows 7 and newer).
Graphics: Shader version 2.0 capable video card.
DirectX: Version 9C or better.
Hard Drive Space: 12 GB.
League of Legends, developed and published by Riot Games, is an online multiplayer combat video game that has skyrocketed to become one of the most popular games of the world. It was first launched in October 2009 and has since then accumulated a vast global player base.
This free-to-play game draws heavily from the multi-user dungeon, real-time strategy, and role-playing game genres, offering a unique blend of gaming experiences. In LoL, players are split into two teams, each with the objective of destroying the opposing team's nexus located in their base.
Each player assumes the role of a champion with unique abilities, fighting their way through the battlefield. The play is renowned for its strategic depth and high skill cap, making it a choice for many professional esports tournaments.
Interesting Facts about League of Legends
Global Success: As of 2020, LoL boasts over 115 million monthly players worldwide, demonstrating its enormous global appeal.
Introduction of the 'MOBA' Genre: Although the Multiplayer Online Battle Arena (MOBA) genre existed before LoL, this best game for play popularized it, setting high standards that many subsequent games tried to achieve.
Esports Dominance: LoL has one of the largest presences in esports. The League of Legends World Championship is one of the most-watched esports events, with millions tuning in for the grand finals.
Continuous Development: Riot Games regularly updates LoL, introducing new champions, patching balance issues, and rolling out new features, ensuring the game never gets stale.
Call of Duty Warzone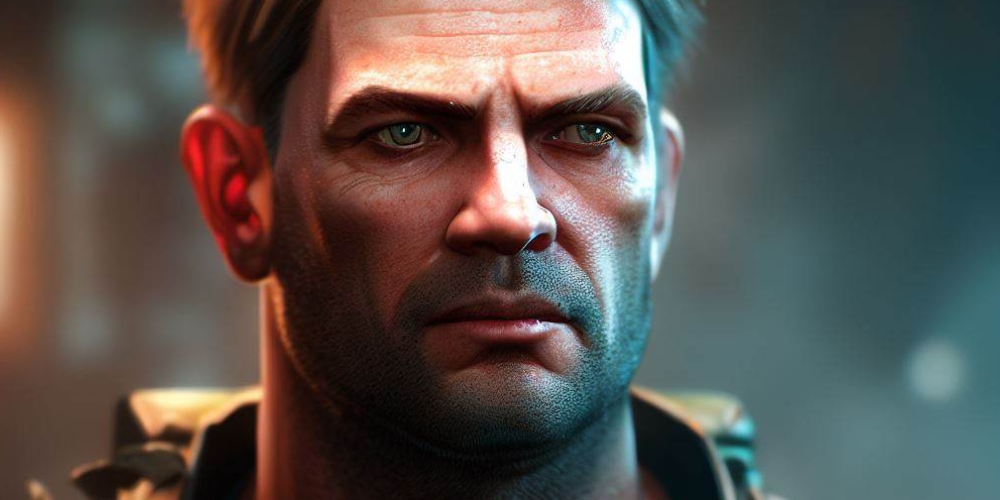 System requirements for one of the most played games in the world:
OS: Windows 10 64 Bit (latest update).
Processor: Intel Core i3-4340 or AMD FX-6300.
Memory: 8 GB RAM.
Graphics: NVIDIA GeForce GTX 670 / NVIDIA GeForce GTX 1650 or AMD Radeon HD 7950.
DirectX: Version 12.
Network: Broadband Internet connection.
Storage: 175 GB available space.
With no cost to play, Call of Duty Warzone stands as a top-tier battle royale video game. Activision, the game's publisher and creator, launched this as a component of the much-loved Call of Duty series.
Warzone distinguishes itself by offering complex game mechanics and features. Notable ones include the option to carry out contracts, which reward players with in-game benefits, and the Gulag, a place where ousted players can battle for a chance to rejoin the game. This best game for playing supports a large map, accommodating up to 150 players concurrently, enhancing the overall gaming experience with heightened excitement and intensity.
Fascinating Facts about Call of Duty Warzone
Record-Breaking: Warzone, as a top rated game, achieved a record-breaking milestone with over 6 million downloads within the first 24 hours of release, demonstrating its instant allure and widespread popularity.
In-Game Economy: An interesting element of Warzone is its unique in-game economic system. Players can amass "Cash," an in-game currency, which can be used to secure various items at designated Buy Stations spread across the game. This feature injects an additional strategic component to the game, enhancing its appeal to players.
Expansive and Dynamic Map: Another key aspect that raises the game's appeal is the expansive and ever-evolving game map. Centered on Verdansk, the gameplay unfolds over more than 300 highlighted points of interest. The dynamic weather system adds to the unpredictability and uniqueness of each game.
Spectator Mode: Warzone innovates with its Spectator Mode feature. The game keeps eliminated players engaged, as they're not simply dispatched to the Gulag. Eliminated players who fail to navigate their way back into the game can still spectate their team members and lend assistance by tagging opponents or highlighting loot. The inclusion of these features makes Warzone more than just a regular game.
The Division 2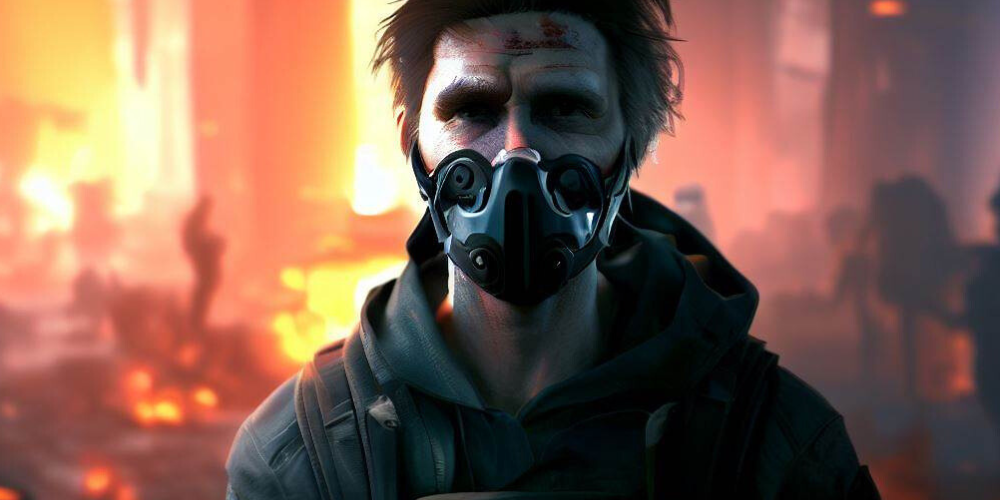 System requirements for one of the best online games:
Operating System: Windows 7 (SP1), Windows 8.1, or Windows 10 (64-bit versions).
Processor: AMD FX 6350 or Intel Core i5-2500K or better (SSE 4.2 and AVX support required).
Memory: 8 GB RAM.
Graphics: AMD R9 280X (3 GB) or NVIDIA GeForce GTX 780 (3 GB with Shader Model 5.0+) or better.
In the landscape of online multiplayer games, The Division 2 stands as a beacon of complexity and crafting. Developed by Massive Entertainment and published by Ubisoft, The Division 2 has established itself among the trending games right now.
The Division 2 is an online-only action role-playing game set in a near-future Washington, D.C., following the aftermath of a genetically engineered virus known as "Green Poison." Players take on the role of an agent from the Strategic Homeland Division tasked with rebuilding the city.
The game offers a main campaign, side missions, and a PvP dark zone, providing a comprehensive offering for fans of in-depth narratives and strategic combat. Since its release in March 2019, this sequel to Tom Clancy's The Division has gained traction in the gaming community, further attesting to the growing popularity of online gaming.
Interesting Facts about The Division 2
Realism: The Division 2 features a 1:1 representation of Washington, D.C., making for an incredibly realistic post-apocalyptic gameplay experience.
Dedication to Improvement: It was praised for addressing many of the criticisms of the first game, giving players more content right from the get-go.
Community Contribution: The developers at Massive Entertainment have heavily involved the gaming community in the evolution of the game, often implementing changes and additions based on player feedback.
Post-Launch Support: The Division 2 is known for its robust post-launch support, with new game modes, raids, and expansions being added regularly.
Skyrim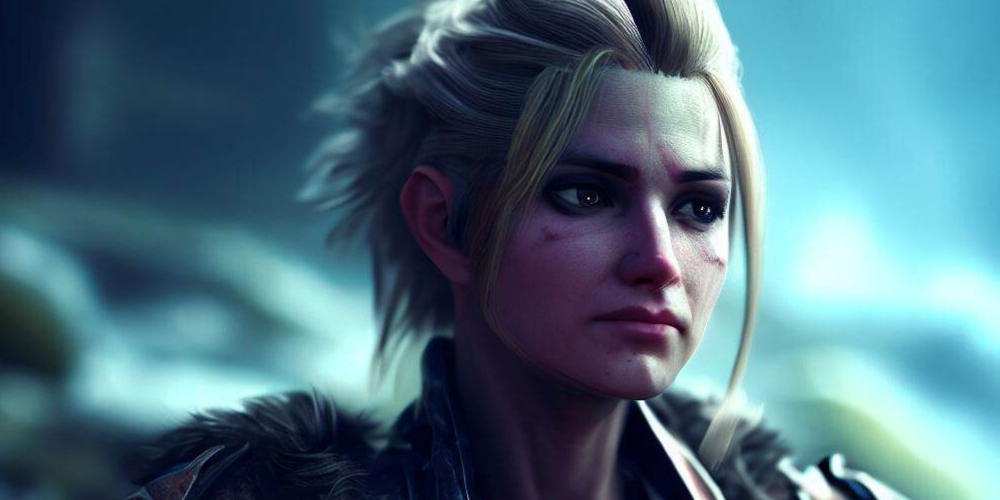 System requirements for one of the best games of all times:
OS: Windows 7/Vista/XP (32 or 64-bit).
Processor: Dual Core 2.0GHz or equivalent processor.
Memory: 2GB System RAM.
Hard Disk Space: 6GB free HDD Space.
Video Card: Direct X 9.0c compliant video card with 512 MB of RAM.
Skyrim, the fifth installment in the Elder Scrolls series, is an open-world role-playing game that achieved instant fame. Launched in November 2011, Skyrim remains one of the top video games even a decade later due to its expansive world, captivating storyline, intriguing characters, and the ability for players to impact the outcome of the game directly.
Set in the snowy province of Skyrim, the game's main story revolves around the player character's quest to defeat Alduin, a terrifying dragon who threatens to destroy the world. The game's detailed setting, engaging quests, and impressive array of weapons and magic spells to choose from contribute to its immense popularity.
Interesting Facts about the Most Played Game – The Elder Scrolls V: Skyrim
Unlimited Dragons: Dragons in Skyrim are randomly generated, and thus, the Dragonborn – the player character – can never run out of dragons to fight. This feature adds to the game's replayability factor, making it a top choice among video RPG players.
Realistic Ecosystem: Skyrim stands out for its living, breathing world. The game's artificial intelligence gives life to every creature and NPC in the game, each following its own schedule of sleeping, eating, and working.
Wide Range of Choice: The player can choose from over a thousand different NPCs to marry, adding another layer of depth to the game.
Takes Time to Explore: Skyrim offers over 244 unique locations to explore, and it is estimated that to see it all would take more than 223 hours!
Grand Theft Auto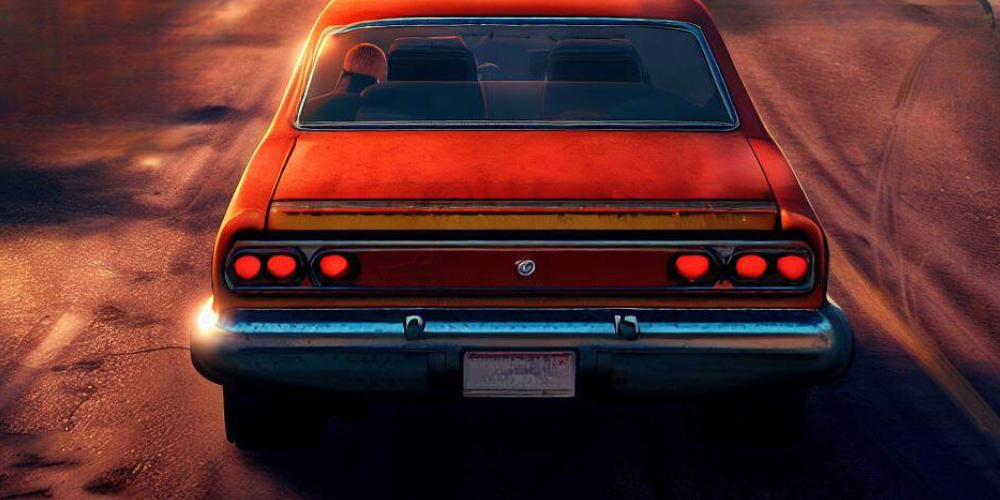 System requirements for one of the best games of the world:
OS: Windows 10 64 Bit, Windows 8.1 64 Bit, Windows 8 64 Bit, Windows 7 64 Bit Service Pack 1.
Processor: Intel Core i5 3470 @ 3.2GHZ (4 CPUs) / AMD X8 FX-8350 @ 4GHZ (8 CPUs).
Memory: 8 GB RAM.
Graphics: NVIDIA GTX 660 2GB / AMD HD 7870 2GB.
Storage: 72 GB available space.
Grand Theft Auto V, one of the greatest games of all time, is an action-adventure play developed by Rockstar North and published by Rockstar Games. The play presents players with a satirical depiction of Southern California named Los Santos in the game.
Players navigate through the game world by foot or by vehicle, following the story of three criminals and their efforts to commit heists under government pressure. The open-world design allows players freely roam the areas of San Andreas' open countryside and the fictional city of Los Santos.
The game can be played from either a first-person or third-person perspective, and its world is navigated on foot or by vehicle. Players control the three main characters throughout single-player and switch among them, both during and outside missions.
Interesting Facts about Grand Theft Auto V:
Record Breaker: GTA V broke industry sales records by earning $800 million on its first day of release and $1 billion in its first three days. It's one of the fastest-selling entertainment products in history.
Detailed World: The play map is so detailed that it's larger than the game maps of Red Dead Redemption, San Andreas, and Grand Theft Auto IV combined, and this makes it one of the best video games ever made.
Cultural Impact: The game has had a major cultural impact, being featured in popular culture much since its release. Its release also resulted in debates and controversy.
Multiple Endings: The play offers multiple endings, depending on the choices made by the players in certain missions.
Apex Legends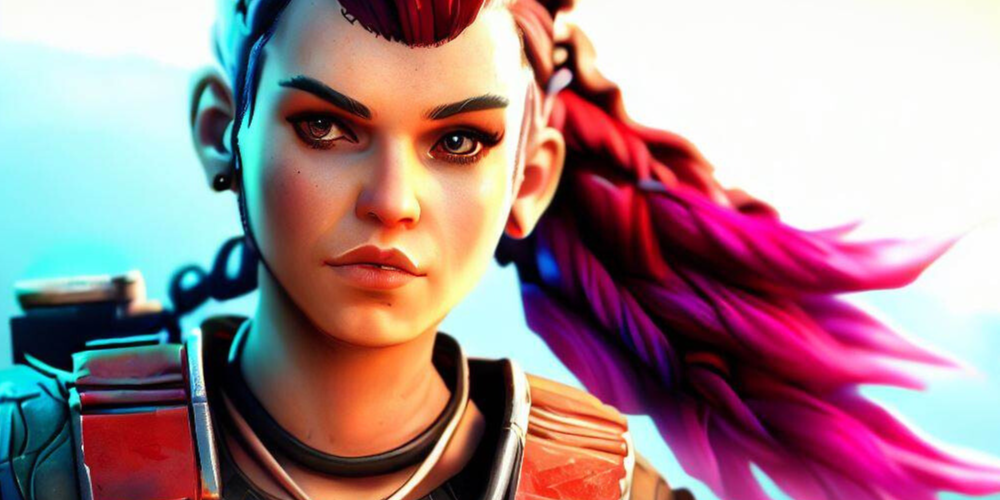 System requirements for one of the best multiplayer online games:
OS: 64-bit Windows 7.
Processor: Intel Core i3-6300 3.8GHz or AMD FX-4350 4.2 GHz Quad-Core Processor.
Memory: 6 GB RAM.
Graphics: NVIDIA GeForce GT 640 or Radeon HD 7730.
Video RAM: 1 GB.
Hard drive: At least 22GB of free space.
Apex Legends, one of the most played video games, a creation of Respawn Entertainment and packaged by Electronic Arts, offers a fresh perspective in the realm of battle royale games. Since its debut in February 2019, this freely accessible play has swiftly amassed a large global player base due to its distinct fusion of first-person shooting mechanics and distinct hero powers.
Amidst the competitive battle royale market, Apex Legends differentiates itself as players select from pre-existing characters, each endowed with unique capacities and functions. Three-player teams are deployed on an island where they must synergize the unique abilities of their chosen characters to outplay rival teams and be the final group standing. The game's fast-paced combat, blended with tactical use of character abilities, makes it unique among famous games.
Interesting Facts about Apex Legends
Game Success: Apex Legends achieved a staggering 50 million players just a month after its release, one of the fastest growth rates for any video play.
Reshaping the Genre: The game's introduction of a "ping" system, allowing players to communicate in-game locations without voice chat, revolutionized communication in multiplayer games. Many other games have implemented similar systems since.
Award-Winning: The play has been a recipient of numerous awards, including the award for 'Best Multiplayer Game' at The Game Awards 2019.
Worldwide Competitions: The game's competitive scene is thriving with the Apex Legends Global Series, boasting over 60 countries participating and millions in prizes.
Most Popular Games in the World: Brief & Basic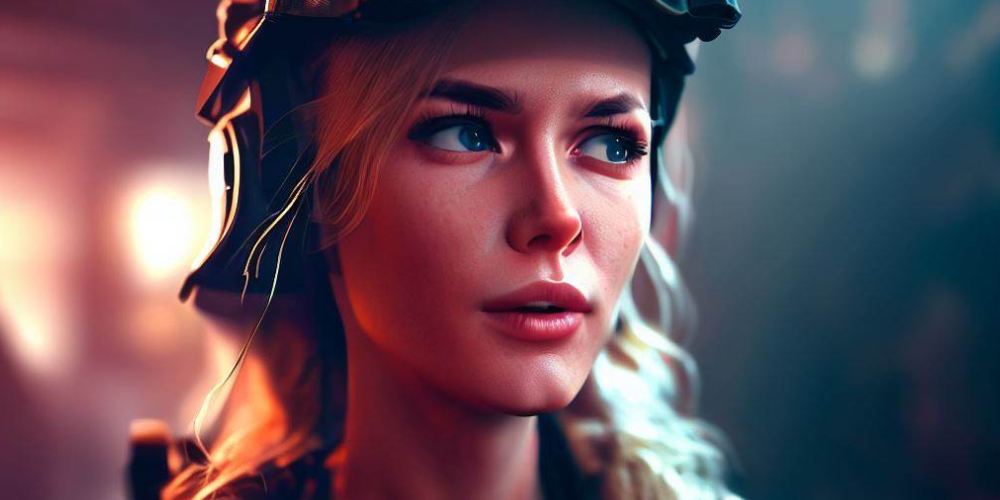 PUBG: Battlegrounds: A player versus player game where up to 100 players fight in a battle royale. Known for realism and variety of maps. Predominantly, the last player or team standing wins.
Minecraft: Sandbox play, players explore a blocky, 3D world, gathering resources, building structures, and fighting off creatures. Renowned for its creative mode.
Fortnite Battle Royale: A popular game by Epic Games. Combines the aspects of shooter games and building mechanics. Requires strategy, shooting skills, and strong teamwork. Has an ever-evolving story and frequent season releases.
HearthStone: A digital collectible card game by Blizzard Entertainment. Based on the Warcraft series, the play pits two opponents against each other, using constructed decks of 30 cards, a selected hero with a unique power.
League of Legends: Developed by Riot Games, it's an online multiplayer game of the MOBA genre. Centers on strategy and team play, each player controls a 'champion' with unique abilities. Gained popularity for its intense competitive scene.
Call of Duty Warzone: A free-to-play, multiplayer battle royale game developed and published by Activision. Set in the fictional city of Verdansk, it integrates tactics from its parent game, Call of Duty: Modern Warfare. Players parachute onto the battlefield, locate weapons, and eliminate opponents to win.
The Division 2: Set in post-apocalyptic Washington, D.C., The Division 2 is an action role-playing, multiplayer play developed by Massive Entertainment. Players work in teams to restore order in a world decimated by a deadly virus and noted for its expansive open world and tactical, cooperative play.
Skyrim: Devised by Bethesda Game Studios, Skyrim is a role-playing game (RPG) that opens a vast world of fantasy for the players. Released in 2011, it still holds a strong place among gamers. It features the protagonist's journey as Dragonborn to conquer a dragon prophesied to destroy the world. Based on quest completion and exploration, Skyrim delivers unique gameplay every time.
Grand Theft Auto: This popular video game is a global sensation developed by Rockstar Games. The main allure is the freedom it offers to players in an open-world format. Each game typically involves completing missions linked with criminal activities, all set within a narrative framework. It's infamous for its mature themes, depicting a grittier, crime-ridden urban life.
Apex Legends: A free Battle Royale game with legendary and spectacular competitors battling for fame and fortune on the fringes of the Frontier.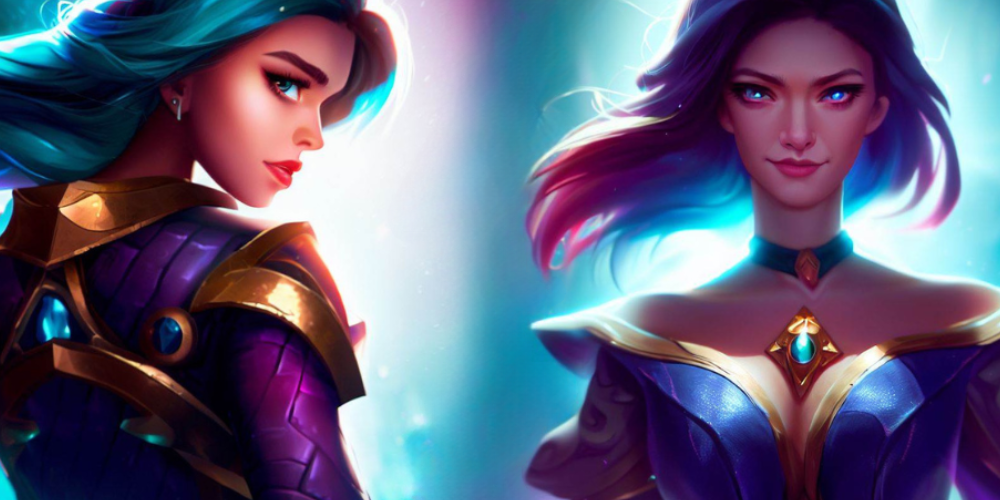 Bottom Line: What is the Most Popular Video Game
Gaming has soared to unprecedented levels of success, driven by the greatest video games that provide riveting experiences and captivating gameplay. These selected games exemplify the modern gaming industry that persistently captivates, motivates, and pushes boundaries. Fortnite Battle Royale, for instance, has established itself as the best free online game, bringing an abundance of high-quality gaming content to the masses. Given their global appeal, these games' popularity seems set to continue its upward trajectory, consistently serving as a primary entertainment source for millions worldwide.