The Best AI-Based Apps for Android
09/03/2022

Delilah Turner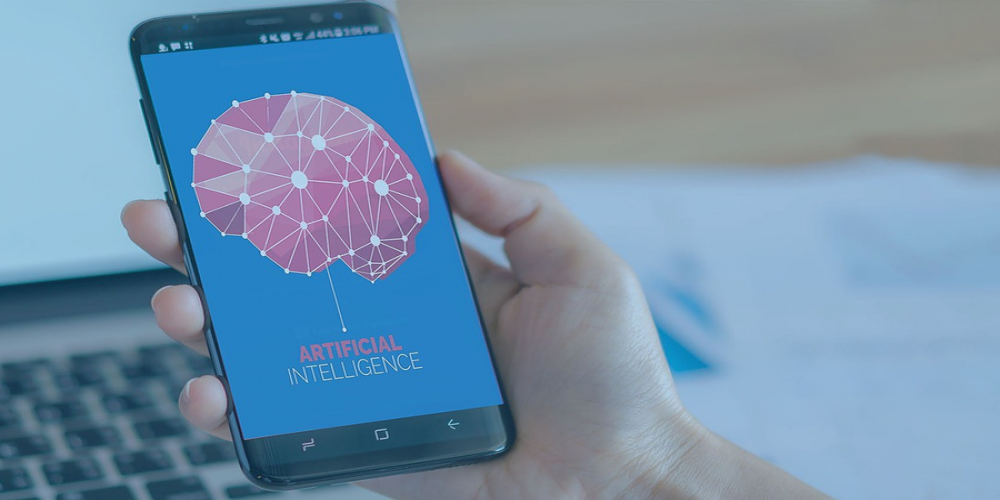 Have you ever wanted to have a truly smart electronic assistant that can talk to you, wake you up, and remind you of the things you have planned? Nowadays, this desire moves from the realm of science fiction into our everyday lives. However, not all AI apps are created equal. Some have limited functionality, some aren't really working as intended. So we decided to make a list of the best currently available AI-driven applications.
Microsoft Cortana
Cortana is a personal productivity assistant that allows you to save time on mundane tasks and focus on things that matter. Cortana can do a lot of things for you including managing your calendar and keeping your schedule updated, creating and managing lists, setting reminders and alarms, opening apps on your PC, as well as finding facts, definitions, and other useful information.
This app if fairly small — just 27 MB, and if you want it to begin working, you have to tap on the mic icon located in the bottom-right corner of the screen. Regretfully, it is not possible to activate Cortana using voice commands since Android has restrictions that prevent that from happening.
Robin
Robin is an AI voice assistant that will be your best friend if you drive a car. Robin does have all the basic features of a standard voice assistant, but its most useful feature is its up-to-minute traffic reports. Robin will share with you ETA real-time info, while also being proactive and warning you of any traffic jams that you may encounter.
The AI of this app learns your most common routes and notifies you about places that have heavy traffic and traffic jams. The best part is that you aren't forced to simply listen to Robin's voice. You can combine the useful information that this app provides with downloaded music or internet radio.
Wysa
Wysa is a unique AI assistant that is more interested in chatting with you and making you feel better, rather than telling you about whether or telling you about traffic jams. Wysa is a cute little penguin who recognizes more than 50 different mental discomfort issues and knows exactly how to cheer you up. Wysa uses evidence-based therapy methods to improve your mental wellbeing and help you overcome stress.
Sometimes Wysa can become a bit too intrusive, asking you questions when you're not in the mood, so you may be tempted to turn it off altogether. Despite that, it provides you with a sense of real conversation, which can truly be helpful for many people.
ELSA Speak
If you ever wanted to learn to speak English but were too afraid to find someone to talk to, then ELSA Speak is just the app for you. With ELSA you can reach intermediate proficiency in the English language without getting bored. ELSA's AI keeps track of your progress and seems to really care about your successes and failures.
ELSA Speak remembers where you make mistakes and provides you with personalized results based on that information. Thanks to its advanced voice recognition software it is programmed to teach you to speak proper American English. Since there is not a single app that is similar to ELSA, you should definitely give it a try!
More AI-Based Apps Are Created Each Day
It is going to be a real breakthrough for humanity once someone creates an app that allows people to speak with it as if it were a real human being. Life can feel extremely lonely and such an app can end up saving countless lives. Until such an app is created, we will have to be content with AI assistant apps that provide you with useful information but can't really talk with you and have a meaningful conversation.
Are you excited to talk with an AI that is indistinguishable from a human being? What do you think will be the consequences of creating such an app? Tell us what you think in the comments below.