5 Best Money-Making Apps – Make Money With Your Smartphone!
18/03/2021

Frederick Clark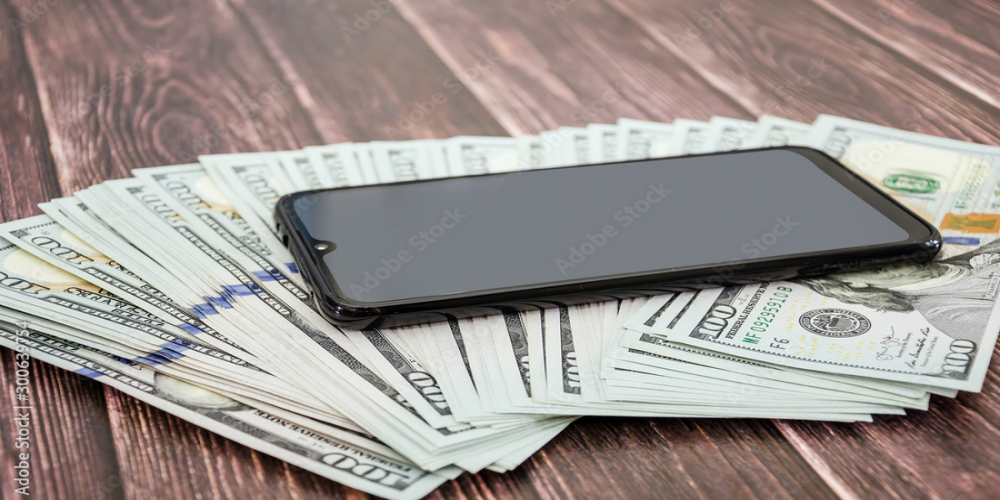 I am sure most of you are aware of the fact that technology is progressing at lightning speed. There are new smartphones coming out every week, which is hard to keep up with.
When it comes to smartphones, Android is the undisputed leader in the market. The thing about technology is that it always has a way of getting better and better with time. Android is the most user-friendly operating system out there, and the smartphones that run on it are very user friendly as well.
So if you are an Android user, you should definitely try to make the most of your phone. You can earn points, or you can get real money by downloading apps. Today I have gathered the 5 best money making apps that will help you earn money using your phone. These apps are very easy to use and also very fast in earning you money.
Rakuten
Rakuten is a popular Japanese e-commerce market place. It provides a variety of different services, including online shopping, travel, banking, and others.
One of the main features of this app is the ability to use Rakuten points. Rakuten points are the currency that Rakuten uses. Users earn points by purchasing things on their website. They can then use the points for discounts on other things.
Foap
The Foap app allows users to use their smartphone to take photos for a variety of purposes. Users can take photos for free and sell them at an auction. The winner gets to buy a unique photo, and the seller gets paid.
Users can also use the Foap app to sell their photos directly to brands or other users. Foap app users can get paid to take photos at specific events or locations. Users can also earn money with the Foap app by using the in-app rewards feature to refer others to the platform.
Google Opinion Rewards
Google Opinion Rewards is a free app for Android, developed by Google LLC. "Answer quick surveys and earn Google Play credit" is the tagline of the app. Here you can earn points just by answering a quick survey. You can earn up to $1 per day.
This is a very easy to use app that will have you earning rewards in no time. You won't find any complicated settings or passwords in this app. You will be taken to an opinion screen where you will be asked a quick question. Once you answer the question, you will receive your points. It's that simple.
Swagbucks
Swagbucks is a website that offers cashback, or Swagbucks, for doing things you probably already do online like searching the web, playing games, watching videos, and shopping online.
The basic idea is that you earn Swagbucks for doing these things, and you can then exchange your Swagbucks for rewards like gift cards to Starbucks, Amazon, Target, CVS, and more. It's a great way to save money on things you already need to buy online.
Sweatcoin
Sweatcoin is an app that rewards you for exercising. It uses GPS to track your distance and provides a digital equivalent of a FitBit.
The app tracks your steps and rewards you with Sweatcoin (SAT). Sweatcoin is their own cryptocurrency. You can use SAT to exchange it for other cryptocurrencies or for fiat.
Conclusion
If you are at the early stage of making money online or want to make some extra income from your smartphone, then you should try these apps. These apps are really the best and will provide you with a stable income.